Browse
ycec

Editor's Picks By Category

esid

Editor's Picks - By Editor

yca

Feature Articles

ycpc

Professional Reviews
Awards & Festivals

ppid

Music Pop Chart

yceb

Entertainment News
About YumCha!
15th Asian Film Awards nominations announced
September 15, 2021
Nominations for the 15th Asian Film Awards (AFA) were announced earlier in September. Zhang Yimou's
One Second
, Lee Joon Ik's
The Book of Fish
, Hamaguchi Ryusuke's
Wheel of Fortune and Fantasy
, Kurosawa Kiyoshi's
Wife of a Spy
and Chaitanya Tamhane's
The Disciple
are nominated for Best Film. Zhang, Lee, Hamaguchi and Kurosawa are also shortlisted for Best Director along with Adilkhan Yerzhanov (
Yellow Cat
).
Besides Best Film and Director, Zhang Yimou's 2020 Cultural Revolution-era drama One Second garnered three other nominations including Best Actor for Zhang Yi. The Chinese auteur's other recent film starring Zhang Yi, the historical spy thriller Cliff Walkers, also earned six nominations including Best Editing, Best Cinematography, Best Supporting Actor for Yu Ailei, and Best Supporting Actress for Qin Hailu.
Joining Zhang Yi in the Best Actor race are Golden Horse winner Morning Mo (Dear Tenant), Blue Dragon winner Yoo Ah In (Voice of Silence), Gordon Lam (Limbo) and Yakusho Koji (Under the Open Sky), who received Best Actor and Excellence In Asian Cinema Awards at the 13th AFA. Best Actress nods go to Golden Horse winner Chen Shu Fang (Little Big Women), Wendy Zhang (Sister), Jun Jong Seo (The Call), Assel Sadvakassova (Ulbolsyn) and Aoi Yu (Wife of a Spy), who previously won the prize in 2018 for Birds Without Names.
The 15th Asian Film Awards will be held in conjunction with the Busan International Film Festival on October 8, 2021. Korean director Lee Chang Dong, who received the Lifetime Achievement at the 13th AFA, serves as this year's Jury President.
See the full list of nominations on the Asian Film Awards' official site.
Text / Sanwei
56th Golden Bell Awards nominations announced
September 3, 2021
Nominations for Taiwan's 56th Golden Bell Awards were announced on September 2. PTS's 1980s-set series
The Magician on the Skywalk
garnered a leading 12 nominations including Best Television Serial, Best Director for Gillies Yang, Best Actress for May Sun, Best Supporting Actor for Berant Zhu, Best Supporting Actress for Huang Shu Mei and Lu Yi En, and three Best Newcomer nods for its child cast. Child actor Li Yi Qiao was also nominated for Best Actor.
The other contenders for Best Television Serial are U Motherbaker, Animal Whisper, Girls Win and Stay For Love. The first three series also received directing and acting nominations. U Motherbaker's Chung Hsin Ling is nominated for Best Actress, Jeffrey Hsu for Best Actor, Huang Pei Jia for Best Supporting Actress, and Chiu Kai Wei and Johnny Yang for Best Supporting Actor. Animal Whisper got acting nods for Shih Ming Shuai (Best Actor) and Danny Liang (Best Supporting Actor), and Girls Win's Tsai Jia Yin is nominated for Best Actress. The remaining Best Actor nominees are Simon Hsueh (Born Into Loving Hands) and Ryan Tang (My Beautiful Family), while Vivi Lee (Luo Que Gao Fei) and Sun Ke Fan (I, Myself) are also in the running for Best Actress.
Who Killed the Good Man, Adventure of the Ring, Detention, Workers and Futmalls are shortlisted for Best Mini-Series. Best Actor in a Mini-Series nominations go to An Yuan Liang (The Child of Light), Christopher Lee (Workers), Li Li Rong (See You, Sir), Tang Chuan (The Era Where I Live), and Liu Kuan Ting (Dear Loneliness: Xiao Xuan), while Best Actress nominations go to Li Xue (Dear Loneliness: Kai Huan), Allison Lin (Adventure of the Ring), Miao Ke Li (Workers), Hsu Yan Ling (The Child of Light), and Lu Yi Ching (Grandma's Farting Scooter).
In the Variety Program section, 36 Questions, Semenary Our Song, Not One Less, Lulu Good to See You and Dancing Diamond 52 are nominated for Best Variety Show. Late singer-actor-host Alien Huang received a posthumous nomination for Best Game and Reality Show Host along with Mr. Playerpintoo co-hosts Jacky Wu and Kid Lin.
The 56th Golden Bell Awards will be held on October 2.
Text / Sanwei
Tsumabuki Satoshi reunites with Traces of Sin director Ishikawa Kei for new film
August 31, 2021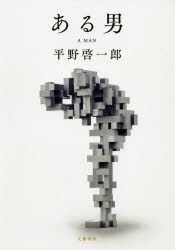 Gukoroku - Traces of Sin
director Ishikawa Kei, screenwriter Mukai Kosuke and star Tsumabuki Satoshi collaborate again for the new feature
Aru Otoko
("A Man"). The film is based on Hirano Keiichiro's 2018 novel that won the 70th Yomiuri Prize for Literature.
Tsumabuki Satoshi plays attorney Kido Akira, whose client Taniguchi Rie asks him to do a background check on her late husband. She had been happily married to Daisuke, but lost him suddenly to an accident. However, on the day of Daisuke's memorial service, his estranged older brother showed up and told her that her husband was not Daisuke. Kido meets various people while searching for the true identity of this man who lived as another person.
Besides Tsumabuki as the protagonist, Ando Sakura (Shoplifters) portrays Taniguchi Rie and Kubota Masataka (Tokyo Ghoul) plays the husband who called himself Daisuke. Other announced cast members include Mashima Hidekazu as Daisuke's older brother, Nakano Taiga as the real Daisuke, Seino Nana as the ex-girlfriend of the real Daisuke, Maki Yoko as Kido's wife, Koyabu Kazutoyo as Kido's colleague, and Emoto Akira as a family register exchange broker.
Shooting for Aru Otoko was completed from January 25 to March 1, 2021. The film is expected to open in Japan in 2022.
Text / Sanwei
Voice starring Byun Yo Han, Kim Moo Yeol & Kim Hee Won opens September 15
August 31, 2021
Korean crime actioner
Voice
, also known as
On The Line
, premieres on September 15 in local theaters. Byun Yo Han (
The Book of Fish
), Kim Moo Yeol (
Honest Candidate
) and Kim Hee Won (
Pawn
) take up the main roles of the film centering around voice phishing.
Byun Yo Han stars as former detective Seo Joon who becomes a victim of voice phishing. To recover his lost money, he tracks down the organization and infiltrates its call center in China. There, he meets the mastermind of the scam, Mr. Kwak (played by Kim Moo Yeol). Meanwhile, the voice phishing group is also being chased by a crime investigation team led by Lee Kyu Ho (played by Kim Hee Won).
Besides the three leads, the cast of Voice also includes Park Myung Hoon (Parasite), Lee Joo Young (Samjin Company English Class), Jo Jae Yoon (The Outlaws), Lee Kyu Sung (Swing Kids) and Won Jin Ah (Money).
Text / Violet
Hashimoto Kanna to star in Karada Sagashi horror film adaptation
August 30, 2021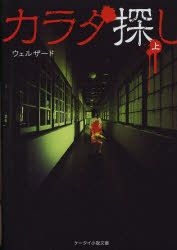 Hashimoto Kanna has been cast in the leading role for the live-action film adaptation of
Karada Sagashi
. The high school horror about students trapped in a repeating day with a mysterious killer will be directed by Hasumi Eiichiro, who helmed the
Umizaru
and
Assassination Classroom
films.
Created by Welzard, Karada Sagashi was first posted on the website Everystar in 2011, and was later turned into a manga by Shonen Jump+. The story begins with high school student Morisaki Asuka coming across the apparition of a girl, who delivers an eerie message: "Please find my body." Asuka and her friends must find all the body parts of the dismembered girl at school while being hunted by a "Red Person" that is trying to kill them. Until they are able to complete the task without dying, they are stuck in a loop repeating the same day, July 5th, over and over again.
Karada Sagashi is the first Japanese horror film from Warner Bros. Pictures. It begins filming in September, and will be released in Japan in 2022.
Text / Sanwei
Shin Min Ah & Kim Seon Ho's Hometown Cha Cha Cha premieres on August 28
August 25, 2021
Hometown Cha Cha Cha
, a TV drama remake of the 2004 Korean movie
Mr. Hong
, premieres on August 28. Making his first small-screen comeback since breaking out with
Start-Up
, Kim Seon Ho stars in the tvN romantic comedy alongside Shin Min Ah (
Chief of Staff
) and Lee Sang Yi (
Youth of May
).
Directed by Yoo Je Won (Hi Bye Mama) and written by Shin Ha Eun (The Crowned Clown), Hometown Cha Cha Cha centers around a love story in the seaside village of Gongjin. Popular and talented dentist Yoon Hye Jin (Shin Min Ah) worked hard all her life to build a successful career, but the little righteousness in her eventually set her path awry. She ends up moving to Gongjin and encounters Hong Doo Shik (Kim Seon Ho), who is jobless but willing to help whenever the villagers need him. Hye Jin also reunites with her bright and optimistic college friend Ji Sung Hyun (Lee Sang Yi) who now works as a variety show director.
Hometown Cha Cha Cha takes over the timeslot previously occupied by The Devil Judge.
Text / Violet
Hebe Tien, Crowd Lu and Soft Lipa win at 32nd Golden Melody Awards
August 20, 2021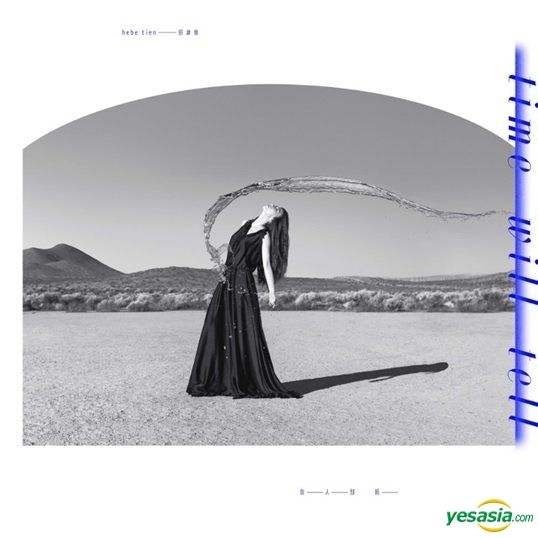 The 32nd Golden Melody Awards was held on August 21. Hebe Tien was crowned Best Female Mandarin Singer for
Time Will Tell
, which also brought Chen Chien Chi the Album Producer of the Year award. Her song "Untold" was awarded Best Lyrics (Ge Da Wei). Soft Lipa walked away with three awards for
Home Cookin
, including Best Mandarin Album, Best Male Mandarin Singer and Best Music Video. Album and Song of the Year awards went to Sangpuy's
Pulu'em
and Crowd Lu's "Your Name Engraved Herein," respectively.
HUSH picked up Best Composition for Tarcy Su's An He, while Baby Chung won his third Best Music Arrangement award from the GDA for Olivia Tsao's Xian Jing. Khalil Fong attained Single Producer of the Year for "Noodles." Sunset Rollercoaster collected Best Band for Soft Storm, while Best Vocal Group went to The Wanted (Dear Adult). The Best New Artist winner was ?te (A Bedroom of One's Own). Shi Shi's Where is SHI? was named Best Recording Package.
Besides winning Album of the Year, Sangpuy (Pulu'em) was also recognized as Best Aboriginal Singer. Olivia Tsao (Zi Ben) came away with Best Female Taiwanese Singer and Best Taiwanese Album awards. The rest of the award recipients include ChuNoodle's Dao Di (Best Hakka Album), Outlet Drift's O Fafahiyan No Riyar (Best Aboriginal Album), Henry Hsu (Shi Ge) for Best Male Taiwanese Singer, and Wing Luo (When The Sun Rises) for Best Hakka Singer.
Despite not receiving any award from the eight categories she was nominated in, Wan Fang received the Jury Award for Dear All. This year's Special Contribution Award was presented to Lo Ta Yu.
Text / Garden
Translation / Violet
Fukuyama Masaharu returns as Detective Galileo for new film
July 26, 2021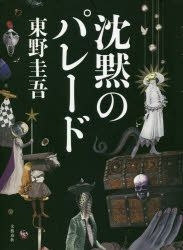 Fukuyama Masaharu is returning as physicist-detective Yukawa Manabu for the upcoming feature
Chinmoku no Parade
("Silent Parade"), the latest in the live-action "Detective Galileo" series.
Chinmoku no Parade
is the series' first new entry in nine years, and Shibasaki Ko, who partnered with Fukuyama in Fuji TV's first season of
Galileo
, returns to the franchise again to solve a new mystery.
The "Detective Galileo" series is based on Higashino Keigo's "Galileo" series of mystery novels about a genius physicist using scientific principles to help the police solve tricky cases. Aired in 2007, the first television season of Galileo co-starring Shibasaki Ko as police detective Utsumi Kaoru achieved high ratings of 21.9%. The following year, the Galileo film adaptation Suspect X earned both accolades and a blockbuster gross of 4.92 billion yen. For the series' second season and second film, Midsummer's Equation, in 2013, Yoshitaka Yuriko co-starred as Yukawa Manabu's police partner.
Chinmoku no Parade is adapted from the same-titled 2018 novel. In the story, Yukawa Manabu has just returned from the U.S. and been promoted to professor, and Utsumi Kaoru invites him to assist in investigating a murder case. After being acquitted due to insufficient evidence, the suspect in a murder case returns to the victim's hometown and tries to extort compensation from the victim's family. Afterwards, on the day of the autumn festival parade, the suspect is killed, but the victim's family members all have alibis.
Chinmoku no Parade is again directed by Nishitani Hiroshi and written by Fukuda Yasushi. Besides Fukuyama Masaharu and Shibasaki Ko, series regular Kitamura Kazuki reprises as police detective Kusanagi Shunpei. Filming, which began in early July, is expected to be completed in September.
Chinmoku no Parade will be released in Japan in 2022.
Text / tabo
Translation / Sanwei
Police University with Cha Tae Hyun, Jung Jin Young & Krystal premieres in August
July 15, 2021
A year after
Team Bulldog: Off-Duty Investigation
, Cha Tae Hyun returns in the upcoming drama
Police University
. The Korean TV series co-stars Krystal Jung (
Search
) and Jung Jin Young (
My First First Love
), who makes his small-screen comeback after military discharge. The KBS youth drama will air its first episode on August 9.
Directed by Yoo Kwan Mo (Woman of 9.9 Billion), Police University revolves around professor Yoo Dong Man (Cha Tae Hyun) and his two students at the National Police University teaming up to solve various cases. Jung Jin Young plays freshman and former hacker Kang Seon Ho, while Krystal Jung takes the role of righteous first-year student Oh Kang Hee.
Police University also includes the cast of Hong Soo Hyun (Cheat on Me If You Can), Yoo Young Jae (Mr. Queen), Lee Jong Hyuk (Good Casting), Seo Ye Hwa (Vincenzo) and Choo Young Woo (You Make Me Dance).
Text / Violet
Hirose Suzu and Matsuzaka Tori to star in new film by Lee Sang Il
July 15, 2021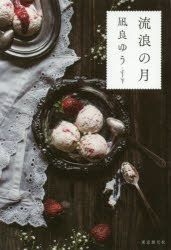 Hirose Suzu and Matsuzaka Tori are set to star in writer-director Lee Sang Il's upcoming adaptation of Nagira Yuu's novel
Rurou no Tsuki
("The Wandering Moon"). The film marks Lee's first feature effort since 2016's
Rage
.
Published in 2019, Rurou no Tsuki has won various awards including the top prize from the 17th Japan Booksellers' Award. In the novel, 9-year-old girl Kanai Sarasa, who is separated from her parents and lives with her aunt, calls out to 19-year-old college student Saeki Fumi in the park one evening. He takes her in and they live together for about two months before he gets arrested for kidnapping. Fifteen years later, these two people who have been branded victim and perpetrator happen to meet again.
Rurou no Tsuki is expected to start shooting in early August, and to be released in Japan in 2022.
Text / Sanwei
Yeo Jin Goo, Tiffany & Sunmi as "masters" in Mnet program Girls Planet 999
June 25, 2021
Mnet is set to launch the new global audition program
Girls Planet 999: The Girls Saga
. The show will feature 99 contestants from Korea, China and Japan who are striving to achieve their dreams to become K-pop stars.
Girls Planet 999: The Girls Saga includes seven "masters." Actor Yeo Jin Goo, the host of the program, is the "Planet Master" who will introduce the girls to the world. Having both gotten their starts in top girl groups, Wonder Girls' Sun Mi and Girls' Generation's Tiffany Young are the "K-Pop Masters" who will guide them through the journey. "Vocal/Dance Masters," including choreographers Back Koo Young and Jang Ju Hee and vocal trainers Lim Han Byul and Jo A Young, will help the girls in developing their skills. The contestants will be able to connect with "Planet Guardians," their global fans, through the Universe app.
Girls Planet 999: The Girls Saga is scheduled to air in August.
Text / Violet
Ninomiya Kazunari stars in A Robot in the Garden adaptation
June 17, 2021
Ninomiya Kazunari has been announced as the lead of the film
Tang
based on British writer Deborah Install's heartwarming fantasy novel
A Robot in the Garden
. This marks Ninomiya's first film after Arashi suspended group activities in the end of 2020.
Published in 2015, A Robot in the Garden was one of the titles selected for the Books at Berlinale market at the 2016 Berlin Film Festival. The novel about the adventures of a floundering man and a robot has already been adapted into a musical in Japan by the Shiki Theatre Company in 2020.
In the film adaptation, Ninomiya Kazunari plays unemployed and unmotivated protagonist Kasugai Ken, whose wife left him because of his gaming obsession. While passing his time uselessly, he discovers a defective robot in his garden one day. It's unknown where this robot called Tang came from. Both equally lost, the man and the robot set out on an adventure together.
Tang is directed by Miki Takahiro (My Tomorrow, Your Yesterday) and written by Kaneko Arisa (An Incurable Case of Love). The film combining live-action and CG will feature VFX from Shirogumi, the production house that worked on the Stand By Me Doraemon series.
Tang has completed filming, and is slated for release in 2022.
Text / tabo
Translation / Sanwei
Blue Birthday starring Red Velvet's Yeri & Pentagon's Hong Seok premieres in July
June 11, 2021
The Korean web drama
Blue Birthday
produced by Playlist is set to premiere on July 23. Following her acting debut in tvN Drama Stage's
Mint Condition
, Red Velvet's Yeri takes her first leading role in the fantasy romance thriller along with Pentagon's Hong Seok, who appeared in
Move to Heaven
and
Phoenix 2020
this year.
Directed by Park Dan Hee (Ending Again), Blue Birthday follows a girl traveling back and forth in time for her late crush, who died by suicide on her birthday ten years ago. Yeri plays 28-year-old Oh Ha Rin who works at an animal shelter. She has been living in despair since the passing of her first crush Ji Seo Joon, played by Hong Seok. Seo Joon, who also had feelings for Ha Rin, planned to confess on her birthday, but he eventually passed away in a photo studio. In the present day, Ha Rin finds a photo that Seo Joon left behind, which brings her back to the past with the hope of saving her love.
Blue Birthday will be released on Naver TV and YouTube.
Text / Violet
30th Huading Awards nominations
May 31, 2021
The shortlist of China's 30th Huading Awards for Chinese films were recently revealed. Guan Hu's war epic
Eight Hundred
, Herman Yau's action thriller
Shock Wave 2
, Zhang Yimou's spy thriller
Cliff Walkers
, Jia Ling's nostalgic drama
Hi, Mom
and Han Yan's youth romance
A Little Red Flower
will compete for Best Film honors.
Guan Hu, Herman Yau and Zhang Yimou are also nominated for Best Director, but Zhang received the nod for his 2020 film, One Second. Peter Chan (Leap) and Pema Tseden (Balloon) round out the director's category. Shock Wave 2, Balloon, Cliff Walkers and Leap are shortlisted for Best Screenplay along with Yin Ruoxin's Sister.
Andy Lau (Shock Wave 2), Yu Hewai (Cliff Walkers), Jackson Yee (A Little Red Flower), Zhang Yi (One Second) and Chang Chen (The Soul) are nominated for Best Actor, while Gong Li (Leap), Zhang Xiaofei (Hi, Mom), Wendy Zhang (Sister), Zhou Xun (The Eleventh Chapter) and Wan Qian (Endgame) are nominated for Best Actress. Best Supporting Actress nods go to Elaine Jin (Spring Tide), Nina Paw (Caught in Time), Zhu Yuanyuan (Sister), Qin Hailu (Cliff Walkers) and Huang Xiaolei (Endgame), and Best Supporting Actor to Fan Wei (One Second), Gao Yalin (A Little Red Flower), Shao Yang (Sister), Jiang Wu (Eight Hundred) and Zhang Songwen (Break Through the Darkness).
Jia Ling is nominated for Best New Director for her directorial debut Hi Mom, which became China's second biggest film of all time and the world's highest-grossing film by a female director. The other contenders are Yin Ruoxin (Sister), Gu Xiaogang (Dwelling in the Fuchun Mountains), Lu Yulai (Break Through the Darkness), and Cheng Teng and Li Wei (Jiang Ziya: Legend of Deification). Liu Haocun (A Little Red Flower), Leah Douh (The Eleventh Chapter), Greg Hsu (Your Wedding), Jin Yaoyuan (Sister) and Sun Chenjun (The End of Endless Love) are up for Best New Actor.
The 30th Huading Awards presentation is expected to be held in Macau on June 25.
Text / Sanwei
Arimura Kasumi to play probation officer in Zenkamono film and TV adaptations
May 25, 2021
Arimura Kasumi has been announced as the lead of the film and TV adaptations of the manga
Zenkamono
by Tsukishima Toji and
Kansatsui Asagao
writer Kagawa Masahito. This project marks Arimura's first solo leading role since 2018's
Cafe Funiculi Funicula
.
Zenkamono revolves around the work of probation officers. The social drama depicts how probation officers assist former convicts and juvenile offenders to rehabilitate and re-enter society. Arimura Kasumi will play Agawa Kayo, an unpaid rookie volunteer probation officer who also works at a convenience store and delivers newspapers.
The TV adaptation of Zenkamono follows Agawa Kayo as she learns and grows while working with different ex-offenders. Set a few years after the TV series, the film version is a suspense drama with an original story about Agawa dealing with a violent crime case as a probation officer. Kishi Yoshiyuki (Wilderness) writes and directs the film.
The Zenkamono TV series will air on WOWOW this fall, while the film is expected to be released in 2022.
Text / tabo
Translation / Sanwei
Yoo Jae Suk and Lee Joon Ik win Grand Prizes at 57th Baeksang Arts Awards
May 14, 2021
The 57th Baeksang Arts Awards ceremony was held on May 13. TV personality Yoo Jae Suk won the Grand Prize again after eight years. In the film category,
The Book of Fish
director Lee Joon Ik also received the Grand Prize again after five years.
TV series Beyond Evil became the biggest winner of the night by claiming three major awards, including Best Drama, Best Screenplay and Shin Ha Kyun's first Baeksang Best Actor award. Kim So Yeon was recognized as Best Actress for her performance in The Penthouse: War in Life. It's Okay to Not Be Okay's Oh Jung Se collected the Best Supporting Actor trophy for the second consecutive year, while The Uncanny Counter's Yeom Hye Ran was named Best Supporting Actress. Flower of Evil's Kim Cheol Kyu got the Best Director award.
18 Again's Lee Do Hyun and Extracurricular's Park Ju Hyun picked up Best New Actor and Actress, respectively. It's Okay to Not Be Okay (Cho Sang Kyun) also received the Technical Award for costume design. Best Male and Female Variety Performer went to Lee Seung Gi and Jang Do Yeon, and Hangout with Yoo was crowned Best Entertainment Program.
In the film category, Samjin Company English Class was named Best Film. After winning Best Actor at the Blue Dragon Awards, Voice of Silence's Yoo Ah In triumphed again, along with director Hong Eui Jeong who won Best Director. Moving On walked away with two prizes, including Best New Director (Yoon Dan Bi) and Best New Actress (Choi Jung Won). Best Screenplay went to Park Ji Wan for The Day I Died: Unclosed Case.
The Call's Jeon Jong Seo attained her first Best Actress award at the ceremony. Park Jung Min gained another Best Supporting Actor trophy after the Blue Dragon Awards for his performance in Deliver Us From Evil, while Three Sisters' Kim Sun Young collected the Best Supporting Actress award. Best New Actor went to Innocence's Hong Kyung, and Space Sweeper (Jeong Seong Jin, Jong Chol Min) got the Technical Award for VFX.
Text / Violet
Kimura Takuya and Nagasawa Masami return in Masquerade Hotel sequel
April 30, 2021
Kimura Takuya and Nagasawa Masami will return as a mystery-solving duo in
Masquerade Night
, the sequel to the 2019 film
Masquerade Hotel
. Again directed by Suzuki Masayuki,
Masquerade Night
is based on the same-titled best-selling Higashino Keigo novel. The film's first
teaser
was recently unveiled.
Kimura Takuya reprises as Detective Nitta Kosuke who has to go undercover as an employee at Hotel Cortesia again and work with Nagasawa Masami's no-nonsense hotel concierge Yamagishi Naomi. This time, Nitta is there to investigate because the Tokyo police received an anonymous letter stating that the culprit of an unsolved murder case will appear at the hotel's New Year's Eve "Masquerade Night" costume party. He will have to find the criminal from the hundreds of masked party guests.
The film's cast also includes Kohinata Fumiyo, Kajihara Zen, Izumisawa Yuki, Sasai Eisuke, Watabe Atsuro, Tonesaku Toshihide, Ishikawa Ren, Tsurumi Shingo and Ishibashi Ryo.
Masquerade Night will open in Japan on September 17.
Text / Sanwei
BTS, BLACKPINK & Seventeen nominated for 2021 Billboard Music Awards
April 30, 2021
Nominations of 2021 Billboard Music Awards were revealed on April 29. BTS is nominated in four categories, while BLACKPINK and Seventeen each receive one nomination.
BTS, BLACKPINK and Seventeen are all nominated for Top Social Artist award, competing against Ariana Grande and Filipino boy group SB19. After winning Top Duo/Group in 2019, BTS seeks to reclaim the title again this year while competing against AC/DC, AJR, Dan + Shay and Maroon 5. The sensational group is also shortlisted in the Top Song Sales Artist and Top Selling Song (Dynamite) categories.
The 2021 Billboard Music Awards ceremony will be held on May 23.
Text / Violet