Browse
ycec

Editor's Picks By Category

esid

Editor's Picks - By Editor

yca

Feature Articles

ycpc

Professional Reviews
Awards & Festivals

ppid

Music Pop Chart

yceb

Entertainment News
About YumCha!
Okada Junichi and Ayano Go face off in A Hard Day remake
January 31, 2023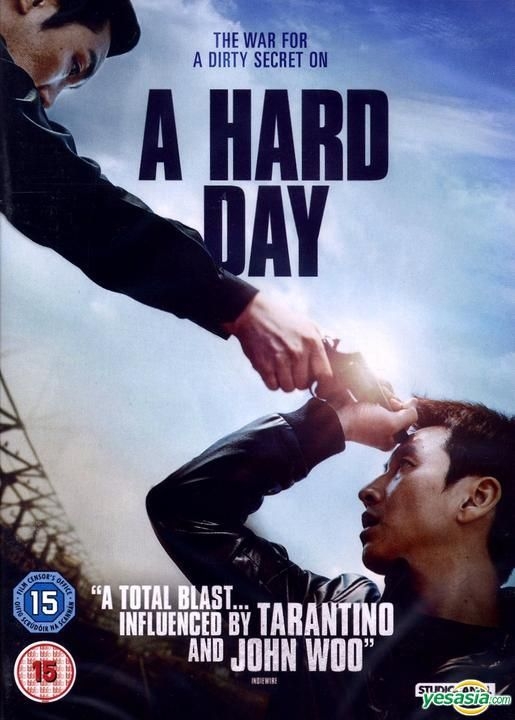 The Japanese remake of the acclaimed 2014 Korean crime suspense
A Hard Day
will open in Japan on May 19.
Directed by Kim Seong Hun, the original Korean film has already been remade into the Chinese film Peace Breaker (2017), the Philippines film A Hard Day (2021) and the French film Restless (2022). The latest Japanese telling Hard Days is directed and co-written by Fujii Michihito, the director of the Japan Academy Prize-winning film The Journalist.
Taking the role originally played by Lee Seon Gyun, Okada Junichi stars as detective Kudo, who accidentally hits and kills a man one night on the road, and tries to hide the crime. Ayano Go is inspector Yazaki who sends a cryptic message to Kudo about the incident, setting off a desperate cat-and-mouse game that reveals a deep tangle of police corruption and conspiracy.
Hirosue Ryoko co-stars as Kudo's wife, while Isomura Hayato plays the man hit by Kudo. Sugimoto Tetta, Suruga Taro, Kuroba Mario, Komakine Ryusuke, Yamanaka Takashi, Yamada Maho and Shimizu Kurumi also appear in Hard Days.
Text / Sanwei
Im Si Wan and Chun Woo Hee lead Korean remake of Stolen Identity
January 31, 2023
Im Si Wan (
Emergency Declaration
), Chun Woo Hee (
Waiting For Rain
) and Kim Hee Won (
Perhaps Love
) lead the upcoming Netflix film
Unlocked
. The Korean thriller is based on Shiga Akira's same-titled novel that was previously adapted into a Japanese film in 2018. Park Ho San (
The Call
), Kim Ye Won (
Door Lock
) and Kim Joo Ryoung (
Squid Game
) also co-star in the film.
Unlocked, also known as I Just Dropped My Smartphone, follows an ordinary office worker who loses a smartphone containing all her personal information. She encounters incidents that threaten her everyday life. Im Si Wan plays cell phone repair technician Joon Young who gets entangled with office worker Nami (Chun Woo Hee). Kim Hee Won takes the role of a police detective investigating the mysterious case.
Unlocked is slated for release on February 17.
Text / Violet
Yamashita Nobuhiro and Kudo Kankuro remake Taiwan film My Missing Valentine
January 31, 2023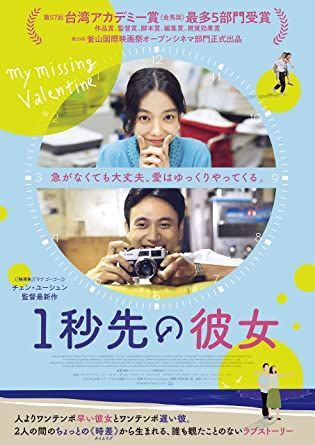 Director Yamashita Nobuhiro and screenwriter Kudo Kankuro have teamed up to remake the award-winning 2020 Taiwan fantasy romance
My Missing Valentine
. The original film directed by Chen Yu Hsun won Best Film, Best Director and Best Original Screenplay at the 57th Golden Horse Film Awards.
A love story with a fanciful twist, My Missing Valentine is about a woman who's fast in everything except love and a man who moves a bit slower than everyone else. The Japanese remake transplants the romance to Kyoto and gender-flips the roles. Okada Masaki (Drive My Car) plays the male protagonist Hajime who moves at a faster tempo, while Kayohara Kaya (The Door into Summer) is the slower-moving female protagonist Reika who is out of pace with her surroundings.
Besides the leads, the cast of the Japanese My Missing Valentine includes Fukumuro Rion, Shofukutei Shohei, Matsumoto Kiyo, Hiiragi Hinata, Kato Yuzuna, Yamauchi Takaya, Asai Daichi, Hano Aki and Kato Masaya. The film is slated to open in Japan in summer 2023.
Text / Sanwei
29th Hong Kong Film Critics Society Awards
January 19, 2023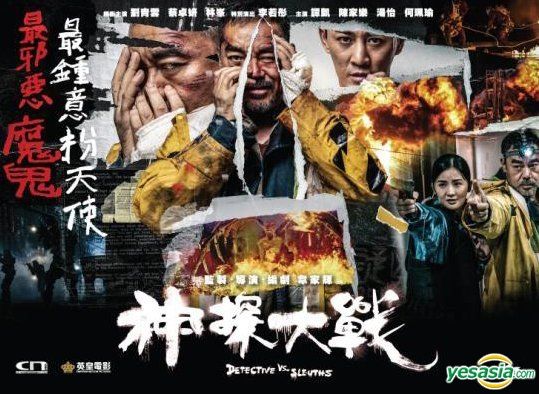 The winners of the 29th Hong Kong Film Critics Society Awards were recently announced. Mabel Cheung's documentary
To My Nineteen-Year-Old Self
about students of Ying Wa Girls' School, the director's alma mater, was named the Best Film of 2022. Wai Ka Fai and Lam Sum shared Best Director honors for their films
Detective VS. Sleuths
and
The Narrow Road
, respectively. Wai Ka Fai's crime thriller also won Best Screenplay.
The Narrow Road's Louis Cheung won Best Actor for his role as a cleaning company owner struggling to stay afloat during the COVID pandemic. Sammi Cheng was crowned Best Actress for her performance in Ka Sing Fung's drama Lost Love. This is her second Best Actress prize from HKFCS after winning in 2001 for Wu Yen.
Nine films received special mention as recommended films of merit: The Narrow Road, Detective VS. Sleuths, Lost Love, Lau Kok Rui's The Sunny Side of the Street, Sunny Chan's Table for Six, Eric Tsang's Hong Kong Family, Ho Cheuk Tin's The Sparring Partner, Ng Yuen Fai's Warriors of Future and the anthology film Septet.
Text / Sanwei
Decision to Leave and Drive My Car lead 16th Asian Film Awards Nominations
January 6, 2023
Nominations for the 16th Asian Film Awards were announced at a press conference held in Hong Kong on January 6, 2023. It was also revealed that this year's award ceremony will be held on March 12 at the Hong Kong Palace Museum for the first time. Chinese filmmaker Zhang Yimou, the winner of Best Director at the 15th AFA, will serve as the Jury President and lead a panel of judges to decide on this year's winners.
Thirty films from 22 regions and countries have been shortlisted to compete for 16 awards. Korean film Decision to Leave leads with a total of ten nominations, followed by Japanese film Drive My Car, which is nominated in eight categories.
Dr. Wilfred Wong, the Chairman of the Asian Film Awards Academy, announced the nominations for Best Film, which include Decision to Leave, Drive My Car, Poet, Ponniyin Selvan: Part I and When the Waves Are Gone. Acclaimed director Mabel Cheung announced the nominees for Best Director and Best New Director. Park Chan Wook (Decision to Leave) and Hamaguchi Ryusuke (Drive My Car) will compete with Kore-eda Hirokazu (Broker), Darezhan Omirbayev (Poet) and Davy Chou (Return to Seoul) for Best Director, while the contenders for Best New Director are Makbul Mubarak (Autobiography), Saim Sadiq (Joyland), Jigme Trinley (One and Four), Hayakawa Chie (Plan 75) and Kim Se In (The Apartment with Two Women).
Actress Chrissie Chau announced the nominations for the Best Actor and Best Actress awards. Park Hae Il (Decision to Leave), Nishijima Hidetoshi (Drive My Car), Suzuki Ryohei (Egoist), Zhang Yi (Home Coming), Mohsen Tanabandeh (World War III) and Tony Leung Chiu Wai (Where the Wind Blows) are up for Best Actor, while Sylvia Chang (A Light Never Goes Out), Karena Lam (American Girl), Happy Salma (Before, Now & Then), Tang Wei (Decision to Leave) and Baisho Chieko (Plan 75) are shortlisted for Best Actress.
Up-and-coming actors Ling Man Lung and Angela Yuen also appeared at the press conference and announced the nominations for Best Screenplay, Best Newcomer, Best Supporting Actor and Best Supporting Actress awards. Autobiography, Decision to Leave, Drive My Car, Lighting Up the Stars and When the Waves Are Gone are selected for Best Screenplay, and Best Newcomer contenders include Anita's Louise Wong, Broker's Lee Ji Eun, Lighting Up the Stars' Yang Enyou, Return to Seoul's Park Ji Min, and The Sparring Partner's Mak Pui Tung. Best Supporting Actor and Actress nods go to A Man's Ando Sakura, Before Now & Then's Laura Basuki, Drive My Car's Okada Masaki, Egoist's Miyazawa Hio, Emergency Declaration's Im Si Wan and Kim So Jin, Home Coming's Yin Tao, Plan 75's Kawai Yumi, Return to Seoul's Oh Kwang Rok and Where the Wind Blows' Hui Koon Man.
Lin Min Chen, this year's Youth Ambassador fo the AFA, announced the nominees for Best Costume Design and Best Cinematography. Best Costume Design nominees include Alienoid, Anita, Before, Now & Then, Egoist and Ponniyin Selvan: Part I, which is also shortlisted for Best Cinematography along with Before, Now & Then, Decision to Leave, One and Four and Plan 75.
The 16th Asian Film Awards will also present special awards to recognize the contribution of talented filmmakers to Asian cinema, including the Excellence in Asian Cinema Award and AFA Rising Star Award.
Visit the Asian Film Awards official website for full list of nominations.
Text / Violet
Miike Takashi-directed crime fantasy K-Drama Connect premieres December 7
November 30, 2022
Japanese filmmaker Miike Takashi teams with Korean production company Studio Dragon, the maker of hit Korean dramas like
Twenty-Five Twenty-One
,
Big Mouth
and
Little Women
, for the Disney+ original mini-series
Connect
. Based on a Korean webtoon by Shin Dae Sung, the crime fantasy thriller depicts the struggle of a man who becomes visually connected to a notorious serial killer.
Jung Hae In (D.P.) stars as the protagonist Ha Dong Soo who has self-healing abilities. Treated as a monster by those around him, he lives a lonely life. One day, Dong Soo gets abducted by an organ trafficking ring and his eye is taken from him. His stolen eye ends up with a serial killer who is terrorizing Seoul. Able to see the murders through the perspective of the killer, Dong Soo does everything in his power to pursue the killer and recover his eye.
Connect co-stars Go Kyung Pyo (Seoul Vibe) as the killer Jo Jin Seop, and Kim Hye Jun (Sinkhole) as the mysterious Lee Yi Rang. The screenplay is by Nakamura Masaru, who wrote Miike's First Love and other works.
All six episodes of Connect will be released on Disney+ on December 7.
Text / Sanwei
IVE, Lim Young Woong and BTS win Daesang at 2022 Melon Music Awards
November 28, 2022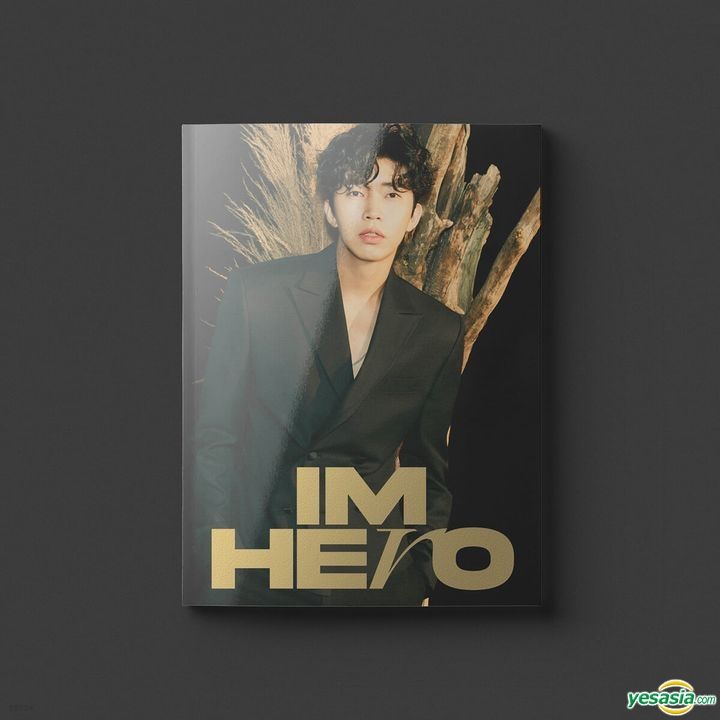 The 2022 Melon Music Awards (MMA) was held on November 26 at the Gocheok Sky Dome. Rookie girl group IVE's megahit
LOVE DIVE
was crowned Song of the Year, while trot star Lim Young Woong won Artist of the Year and Album of the Year for
IM HERO
. BTS attained the Record of the Year award.
On top of their Daesangs, the three artists were also recognized as Top 10 Artists along with (G)I-DLE, MeloMance, NewJeans, BE'O, IU, Seventeen and NCT Dream. IVE, who was named Best New Artists alongside NewJeans, also took home their first Best Female Group trophy. Lim Young Woong walked away with Best Male Solo and Netizen Popularity Award, while BTS won Best Male Group and KakaoBank Everyonw's Star award.
IU was crowned Best Female Solo, and her concert The Golden Hour: Under the Orange Sun won Stage of the Year. (G)I-DLE's Tomboy collected Music Video of the Year, and the group's leader and producer Jeon So Yeon was named Best Songwriter. LE SSERAFIM obtained the Hot Trend award, plus Best Performance award with TXT. Best OST and Best Collaboration went to MeloMance's Love, Maybe (from drama Business Proposal) and Beyond LOVE by 10cm and BIG Naughty, respectively.
The rest of the 2022 MMA winners include: BIG Naughty (Best Music Style), Monsta X (Global Artist), STAYC (Global Rising Star), ENHYPEN (1theK Global Icon), WSG Wannabe (Project Music Award) and Lee Shin Woo (Best Session).
Text / Violet
Decision to Leave sweeps 7 awards at 43rd Blue Dragon Film Awards
November 28, 2022
The 43rd Blue Dragon Film Awards was held on November 25. Auteur Park Chan Wook's
Decision to Leave
, which received 13 nominations, swept seven awards including Best Film, Best Director (Park Chan Wook), Best Screenplay (Park Chan Wook, Jeong Seo Kyeong), Best Actor (Park Hae Il), Best Actress (Tang Wei), Best Music (Jo Yeong Wook) and Popular Star Award (Go Kyung Pyo).
Lee Jung Jae was named Best New Director for his film Hunt, which also got awards for Best Editing (Kim Sang Beom) and Best Cinematography and Lighting (Lee Mo Gae, Lee Sung Hwan). Byun Yo Han (Hansan: Rising Dragon) and Oh Na Ra (Perhaps Love) were recognized as Best Supporting Actor and Actress, while Best New Actor and Actress went to In Our Prime's Kim Dong Hwi and The Girl on a Bulldozer's Kim Hye Yoon, respectively.
The Roundup collected Audience Choice Award for Most Popular Film, as well as the Technical Award (Huh Myung Haeng, Yoon Seong Min) for its action. Besides Go Kyung Po, the winners of Popular Star Awards include Im YoonA (Confidential Assignment 2: International), Daniel Henney (Confidential Assignment 2: International) and IU (Broker). Kingmaker (Han Ah Reum) won Best Art Direction, and Light It Up at 2 AM picked up the Best Short Film award.
Text / Violet
Kore-eda Hirokazu and Sakamoto Yuji collaborate for new film Kaibutsu
November 21, 2022
Japanese director Kore-eda Hirokazu and screenwriter Sakamoto Yuji collaborate for the first time for the film
Kaibutsu
, which completed filming in summer 2022 and is currently in post-production.
With the exception of Maborosi, Kore-eda has written all his narrative films till now, including award-winning works like Shoplifters, The Third Murder and Our Little Sister. However, this time he hands screenplay responsibilities to Sakamoto, whom the director says he has long been a fan of. Sakamoto is known as the screenwriter of acclaimed television classics like Mother and Last Christmas as well as last year's romantic blockbuster We Made a Beautiful Bouquet.
A special video for Kaibutsu released on YouTube shows the backs of two children running through the woods. No other story or casting details have been revealed yet.
Kaibutsu is slated to open in Japan on June 2, 2023.
Text / Sanwei
Coo-Coo 043 wins Best Film at 59th Golden Horse Film Awards
November 21, 2022
The 59th Golden Horse Film Awards was held on November 19 in Taipei. Chang Ching Lin's
Coo-Coo 043
, a Taiwan family drama set in the world of pigeon racing, was awarded Best Narrative Feature. Laha Mebow became the first Taiwan female director and first indigenous filmmaker to win Best Director at the Golden Horse. Her film
GAGA
about a multi-generation Atayal family also garnered Best Supporting Actress for Kagaw Piling who plays the grandmother.
Sylvia Chang won Best Actress for A Light Never Goes Out, marking the third win of her career and first in 36 years. Anthony Wong won Best Actor for the first time for his role in Best New Director winner Lau Kok Rui's The Sunny Side of the Street, which was also recognized for Best Original Screenplay. Berant Zhu received Best Supporting Actor for his role in Kai Ko's Bad Education. Coo-Coo 043's Hu Jhih Ciang won Best New Performer.
Soi Cheang's psychological action thriller Limbo, which had led with 14 nominations, snagged four awards for Best Adapted Screenplay, Best Cinematography, Best Visual Effects and Best Art Direction. Horror film Incantation got two technical prizes: Best Editing and Best Sound. Awards were also presented to Salute for Best Action Choreography, puppetry film Demigod: The Legend Begins for Best Makeup & Costume Design, The Narrow Road for Best Original Film Score, and My Best Friend's Breakfast for Best Original Film Song.
Tsai Tsung Lung's And Miles To Go Before I Sleep about the police shooting of a migrant worker was named Best Documentary. Can You Hear Me? (Best Live Action Short Film), Compound Eyes of Tropical (Best Animated Short Film) and Will You Look At Me (Best Documentary Short Film) triumphed in the Short Film categories.
The Outstanding Taiwanese Filmmaker of the Year was awarded to late explosion effects specialist Chen Ming Ze. Cinematographer/director Lai Cheng Ying and documentary filmmaker Chang Chao Tang were honored with Lifetime Achievement Awards.
Text / Sanwei
Dearest wins Grand Prix at Tokyo Drama Awards
October 29, 2022
This year's Tokyo Drama Awards was held on October 26 as part of the International Drama Festival in Tokyo. TBS's suspense melodrama series
Dearest
won the Grand Prix for Series Drama, while
Come Come Everybody
,
Love's In Sight!
,
Emergency Interrogation Room Season 4
,
Chef Detective
,
Don't Call it Mystery
and
Hey Handsome!!
received Excellence prizes.
Bullets, Bones and Blocked Noses
took the grand prize in the Single Drama category.
Dearest garnered Best Director for Tsukahara Ayuko and Best Performance by an Actress for Yoshitaka Yuriko. Don't Call it Mystery's Suda Masaki took the Best Performance by an Actor prize. Best Supporting Performances went to Come Come Everybody's Odagiri Joe and Involvement in Family Affairs' Matsumoto Wakana. Come Come Everybody, NHK's 105th asadora series written by Fujimoto Yuki, also won Best Screenplay, and the series' theme song Aldebaran by AI won the Theme Song Award.
Indonesia's Broken Kite, Taiwan's Twisted Strings and Thailand's A Tale of Thousand Stars were selected for Special Awards for Foreign Drama.
Text / Sanwei
Seqalu: Formosa 1867 and Twisted Strings win at 57th Golden Bell Awards
October 25, 2022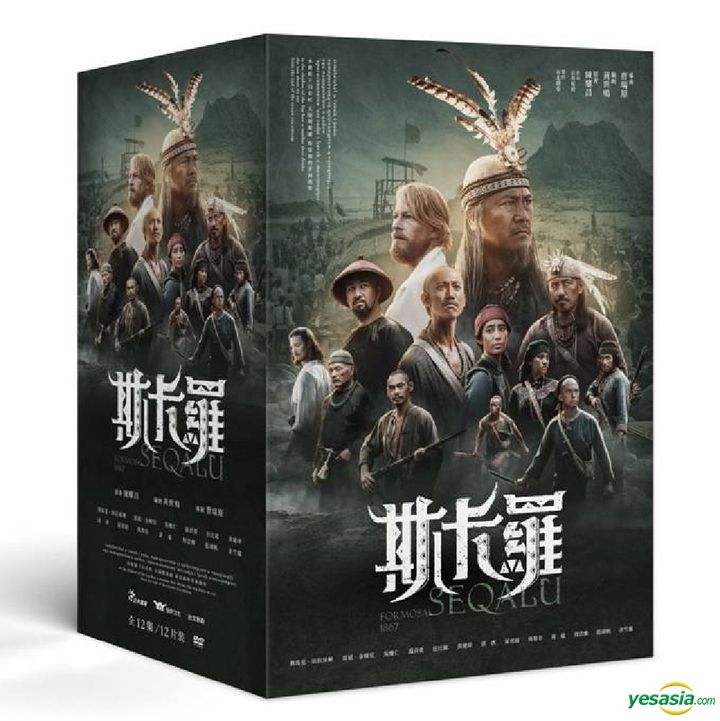 Taiwan's 57th Golden Bell Awards was held on October 21 and 22 in Taipei. For the first time ever, the awards presentation was split into two separate ceremonies for television shows and drama series.
PTS's epic historical drama Seqalu: Formosa 1867 won Best Television Series as well as Best Newcomer for Selep Ljivangrawa, Best Lighting and Best Visual Effects. Chen Ya Lan was named Best Actor for Lord Jiaqing and The Journey to Taiwan, while Heaven on the 4th Floor's Hsieh Ying Xuan won Best Actress. Best Directing went to David Chuang and Allen Chen for the suspense thriller Danger Zone which also snagged Best Supporting Actor for Christopher Lee. Sophia Li from Gold Leaf was awarded Best Supporting Actress, and the period series also won for Best Editing. The Making of an Ordinary Woman 2 was recognized for Best Writing and Best Cinematography.
In the Mini-Series and Television Film section, Twisted Strings, the CATCHPLAY+/HBO Asia anthology series produced by Hou Hsiao Hsien, swept Best Mini-Series plus technical awards for Best Art and Design, Best Sound Design, Best Costume Design and Best Theme Song (Mavis Fan and Adam Hsu's "I Promise"). Wang Yi Ling's Do Not Go Gentle in Taipei won Best Television Film. Queer romantic drama Fragrance of the First Flower picked up three awards including Best Actress for Zaizai Lin, Best Supporting Atress for Lyan Cheng, and Best Writing. Undercurrent's Wu Pong Fong was crowned Best Actor, while Huang Guan Zhi shared the Best Supporting Actor award with More Than Blue: The Series' Bai Run Yin. More Than Blue: The Series also garnered Best Director for Hsieh Pei Ru. Best Newcomer went to Louis Chiang from The Love's Outlet, and oaeen won Best Score for The Pond. Puppetry series Tavern by the Lethe received the Creative Award.
In the Television Show categories, hip-hop audition program The Rappers was named Best Variety Show, while Aqua Challenge was the Best Reality or Game Show. Best Host prizes were given to Mickey Huang and Lulu Huang for Wedding Singer (Variety Show) and Yang Kuei Mei, Shih Ming Shuai, Wen Chen Ling and Austin Lin for Three Piglets 3 (Reality or Game Show). Tears on Fire and Mr. Player won the fan-voted Most Popular Drama Series and Most Popular Variety Show awards, respectively.
Text / Sanwei
Extraordinary Attorney Woo wins at 4th Asia Contents Awards
October 10, 2022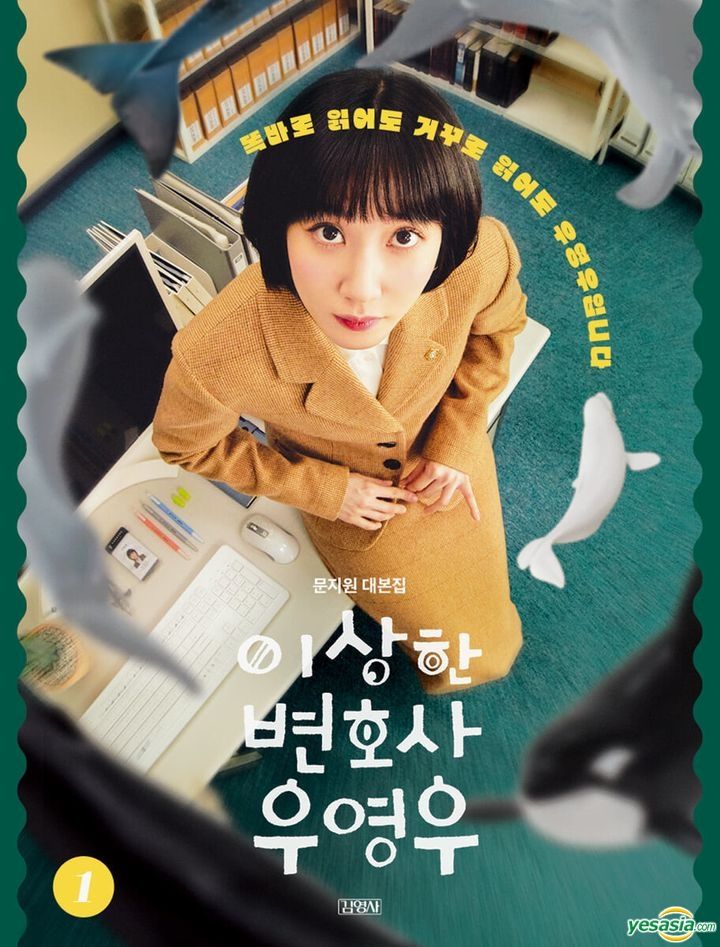 The 4th Asia Contents Awards presentation ceremony was held during the 27th Busan International Film Festival on October 8. ENA/Netflix's sleeper hit
Extraordinary Attorney Woo
was crowned Best Content, and Park Eun Bin walked away with the Best Actor award alongside
Tokyo MER: Mobile Emergency Room
's Suzuki Ryohei. Japan's
The Orbital Children
and the Philippines'
The Atom Araullo Specials: Young Arms
were named Best Asian Animation and Best Asian Documentary, respectively.
Netflix's sensational drama Squid Game was presented the Technical Achievement Award, and Park Hae Soo – who played the role of Cho Sang Woo – won Best Supporting along with Sora Ma from The Land is Mine. Best Writer went to Wang Xiaoshuai and Yang Yishu for The Pavilion, while Love Behind the Melody's Bao Shang En and The Journalist's Yokohama Ryusei picked up the New Comer awards.
Fan Bingbing received the ACA Excellence Award. Pachinko's Kim Min Ha and In Geek We Trust's Ling Man Lung were given the ACA Rising Star awards. Kawamura Tatsuo and Song Byeong Joon were honored with Lifetime Achievement Award and Achievement Award, respectively. Korea's The Pinkfong Company, best known for the Baby Shark series, attained the Best Creator award.
Text / Violet
Mystery romcom Cheer Up starring Penthouse's Han Ji Hyun airs in October
September 30, 2022
SBS's upcoming college drama
Cheer Up
is slated to premiere on October 3.
Penthouse
's breakout rookie Han Ji Hyun (who played Joo Seok Kyung) takes her first small-screen leading role in the mystery romcom along with Bae In Hyuk (
Why Her?
).
Written by Cha Hae Won (VIP), Cheer Up revolves around the cheerleader club at Yeonhee University, which has a bright 50-year history but is currently going downhill. The cheering squad consists of nine members, including Do Hae Yi (Han Ji Hyun), Park Jung Woo (Bae In Hyuk), Jin Seon Ho (Kim Hyun Jin), Tae Cho Hee (Jang Gyu Ri, It's Okay to Not Be Okay), Joo Sun Ja (Lee Eun Saem, All of Us Are Dead), Ki Woon Chan (Lee Jung Joon, Kairos), Choi So Yoon (Han Su Ah, Penthouse), Lim Yong Il (Kim Shin Bi, A Model Family) and Kim Min Jae (Hyeon Woo Seok, Live On).
Besides the above fresh-faced newcomers, Cheer Up also co-stars Yang Dong Geun (365: Repeat the Year), Jang Young Nam (It's Okay to Not Be Okay), Baek Ji Won (Extraordinary Attorney Woo) and Ryu Hyun Kyung (Children of the 20th Century).
Text / Violet
Ra Mi Ran's Honest Candidate 2 opens on top of Korea box office
September 29, 2022
Korean film
Honest Candidate 2
, starring Ra Mi Ran and Kim Moo Yeol, topped the local box office on its first day of release. According to KOBIS, the comedy-drama accumulated 72,873 tickets sold and sales of 577,070,465 KRW on September 28.
Honest Candidate 2 is a sequel to the same-titled film released in 2020, both of which are directed by Jang Yoo Jung. Ra Mi Ran, Kim Moo Yeol and Yoon Kyung Ho partner up again for the political comedy-drama alongside new characters portrayed by Seo Hyun Woo (Decision to Leave), Park Jin Joo (Swing Kids) and Yoon Du Jun (Return of the Mafia).
Honest Candidate 2 again centers around protagonist Joo Sang Sook (Ra Mi Ran) who has become jobless after falling out of the Seoul mayoral election. One day, she makes news by chance for saving a young man from drowning at the beach. She seizes her opportunity to make a comeback in the political world, but her outspoken character makes her an unlikable candidate. Joo Sang Sook and her team experience numerous challenges again, and it gets even worse when her assistant Park Hee Chul (Kim Moo Yeol) also starts becoming brutally honest.
Text / Violet
Limbo leads 59th Golden Horse Film Awards nominations
September 29, 2022
Nominations for the 59th Golden Horse Film Awards were announced on September 27. Soi Cheang's psychological action thriller
Limbo
leads with 14 nominations. Kevin Ko's found footage horror film
Incantation
and Chang Ching Lin's family drama
Coo-Coo 043
follow with 13 nominations each. The three features are shortlisted for Best Film with Laha Mebow's
GAGA
and Lau Kok Rui's
The Sunny Side of the Street
. Soi Cheang, Kevin Ko, Chang Ching Lin and Laha Mebow are also nominated for Best Director along with Chang Tso Chi (
Flotsam and Jetsam
).
Hong Kong actors Gordon Lam (Limbo), Louis Cheung (The Narrow Road) and Anthony Wong (The Sunny Side of the Street) and Taiwan actors Joseph Chang (The Post-Truth World) and You An Shun (Coo-Coo 043) will compete for Best Actor. Best Actress nods went to Tsai Hsuan Yen (Incantation), Hong Huifang (Ajooma), Sylvia Chang (A Light Never Goes Out), Angela Yuen (The Narrow Road) and Hong Film Film Awards Best Actress winner Cya Liu (Limbo).
Coo-Coo 043 actor Hu Jhih Ciang and actresses Yang Li Yin and Rimong Ihwar are nominated in the Best Supporting Actor and Actress categories, respectively. They are joined by Kao Ying Hsuan (Incantation), Mason Lee (Limbo), Berant Zhu (Bad Education) and Korean actor Jung Dong Hwan (Ajooma) for Best Supporting Actor, and Kagaw Piling (GAGA), Jennifer Yu (Far Far Away) and Caitlin Fang (The Post-Truth World) for Best Supporting Actress. Hu Jhih Ciang is also in the running for Best New Performer along with Huang Sin Ting (Incantation), Yukan Losing (GAGA), Eric Chou (My Best Friend's Breakfast) and Sahal Zaman (The Sunny Side of the Street).
Actor-turned-director Kai Ko is up for Best New Director with his directorial debut Bad Education. The other Best New Director nominees are Lau Kok Rui (The Sunny Side of the Street), He Shu Ming (Ajooma), Tseng Ying Ting (The Abandoned) and Hong Heng Fai (Kissing the Ground You Walked On).
It was also announced that this year's recipient of the Outstanding Taiwanese Filmmaker of the Year award is late explosion effects specialist Chen Ming Ze. Cinematographer Lai Cheng Ying and documentarian Chang Chao Tang will be honored with Lifetime Achievement Awards.
The 59th Golden Horse Film Awards will be held on November 19 in Taipei.
Text / Garden
Translation / Sanwei
Kim Go Eun & Nam Ji Hyun star in tvN/Netflix's Little Women
August 31, 2022
Kim Go Eun (
Yumi's Cells
) and Nam Ji Hyun (
365: Repeat the Year
) lead the upcoming tvN and Netflix drama
Little Women
along with
All of Us Are Dead
's Park Ji Hu and
Squid Game
's Wi Ha Joon. The mystery family series is directed by Kim Hee Won (
Vincenzo
) and written by Jung Seo Kyoung (
Mother
).
Based on Louisa May Alcott's same-titled classic novel, Little Women depicts the story of three sisters fighting against the most powerful chaebol family in Korea. Kim Go Eun stars as first child Oh In Ju who grew up realizing the importance of money. She works as an accountant and wants to protect her family with her money. Nam Ji Hyun takes the role of middle child Oh In Kyung, a reporter who is determined to always do the right thing. Park Ji Hu plays the youngest girl Oh In Hye, an art prodigy who gets admitted to a prestigious art high school despite coming from a poor family. Wi Ha Joon plays Wonryung Group's overseas branch manager Choi Do Il who can risk his life for money.
Little Women is slated to be released on Netflix on September 3.
Text / Violet
One Piece Film: Red passes 10 billion yen box office
August 30, 2022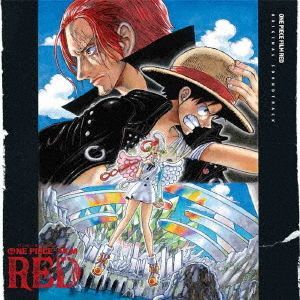 Since opening on August 6, the animated feature
One Piece Film: Red
has topped the Japanese box office for four consecutive weeks. As of August 28, it has grossed over 11.45 billion yen domestically, and attracted 8.2 million viewers in 23 days.
One Piece Film: Red
is the second Japanese film to reach the 10 billion yen benchmark in 2022 after
Jujutsu Kaisen 0
, which was released in January and grossed 13.8 billion yen.
One Piece Film: Red is the 15th film installment in the One Piece series, and the biggest film yet for the beloved franchise. The film depicts the Straw Hat Pirates going to a certain island to participate in a music event. Mysterious, world-famous diva Uta is set to reveal her identity there, and it turns out she is the daughter of Shanks.
One Piece Film: Red is directed by Taniguchi Goro, and Oda Eiichiro, the author of the One Piece manga, served as the film's general producer.
Text / Sanwei
NCT Dream, ITZY, TXT and Kang Daniel win at 2022 K Global Heart Dream Awards
August 26, 2022

The 2022 K Global Heart Dream Awards was held on August 25 at the Jamsil Students' Gymnasium. The ceremony was hosted by comedian Lee Yong Jin and actress Jeon So Min.
NCT Dream was named K Global Best Artist, and was presented Bonsang awards alongside IVE, ITZY, TXT, The Boyz, Kang Daniel, NCT Dream, Oh My Girl, Heize and PSY. TXT and ITZY also won K Global Best Music Awards, while Oh My Girl and The Boyz received the K Global Best Performance Award along with fromis_9. P Nation founder PSY walked away with the K Global Producer Award and the K Global Press Award.
Winners of the Global Favorite Popularity Awards were BTS (Boy Group), Twice (Girl Group), Kang Daniel (Male Solo) and IU (Female Solo). Besides Bonsang and Popularity Awards, Kang Daniel also obtained the Global Favorite Fandom Donation Award. LE SSERAFIM picked up the K Global Super Rookie Award with Kep1er and IVE, as well as the K Global Best Music Video Award with Dreamcatcher, Golden Child and SF9.
K Global Hot Star Awards went to AB6IX, Pentagon and VIVIZ, while Yu Ju and Lee Mu Jin attained the K Global Vocal Awards. TNX, Blitzers and AleXa were recognized as K Global Rising Stars. The rest of the winners include Lim Young Woong (Global Favorite Trot Award), Heize (K Global OST Award), BE'O (K Global Hip Hop Award), Forestella (K Global Crossover Award) and A.COMA (K Global Composer Award).
Text / Violet
36th Hundred Flower Awards
July 31, 2022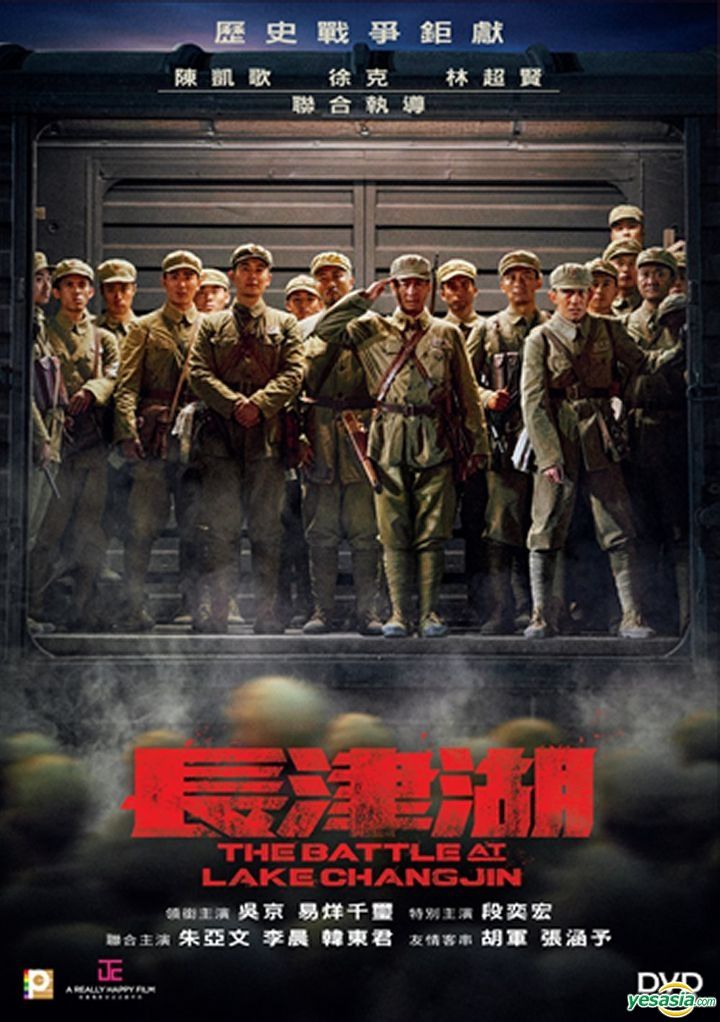 The 36th edition of China's biennial Hundred Flowers Awards was held on July 30 in Wuhan. War epic
The Battle at Lake Changjin
, China's biggest film of all time, won Best Picture, while Jia Ling's blockbuster directorial debut
Hi, Mom
was named Outstanding Film.
Wen Muye won Best Director for the inspirational drama Nice View, which also garnered child star Chen Hailin the Best Newcomer prize. Liu Xunzimo's suspense comedy Be Somebody was recognized for Best Writing.
Zhang Yi followed his win at the Golden Rooster Awards with another Best Actor trophy for his role in Zhang Yimou's Cliff Walkers. Yolanda Yuan was recognized as Best Actress for her performance in Chinese Doctors. Best Supporting Actor and Best Supporting Actress went to Hou Yong (Island Keeper) and Zhu Yuanyuan (Sister), respectively.
Text / Sanwei