Browse
ycec

Editor's Picks By Category

esid

Editor's Picks - By Editor

yca

Feature Articles

ycpc

Professional Reviews
Awards & Festivals

ppid

Music Pop Chart

yceb

Entertainment News
About YumCha!

True Mothers (Blu-ray) (English Subtitled) (Japan Version)
Nagasaku Hiromi | Iura Arata | Makita Aju | Asada Miyoko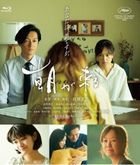 Since 2015's
Sweet Bean
(a.k.a.
An
), director Kawase Naomi has left behind the sparse storytelling style that marked much of her career for more narrative-driven works that spend more time on character development than fawning over natural scenery. The second adaptation of the novel by Tsujimura Mizuki,
True Mothers
is still thematically consistent with her previous meditations on motherhood, adoption and parental abandonment (
Suzaku
,
Shara
and several of her documentaries), but Kawase's emphasis on story over mood this time around may bring her a few new converts.
Told non-linearly in three sections, True Mothers examines its issues through the perspectives of two women connected to a young boy named Asato. We're first introduced to Satoko (Nagasaki Hiromi, in her first film role since 2015's Till Death Do Us What?) and her husband, Kiyokazu (Iura Arata). When they learn that they can't have children, they turn to Baby Baton, an NGO that helps young women with unwanted pregnancies find foster parents for their babies. Flash forward by six years, and we see Satoko and Kiyokazu as dutiful parents to their adopted son, Asato. However, their serene life is threatened when Satoko receives a threatening phone call from a woman who claims to be Hikari, Asato's birth mother.
The narrative then jumps once again to the past, where we meet the real Hikari (Makita Aju), a 14-year-old high school student who is dating her classmate. When she accidentally gets pregnant, her parents force her to give up her baby. Soon, she finds herself at Baby Baton's headquarter, run by the kindhearted Shizue (Asada Miyoko). Hikari's plight as a teenager in way over her depth and her eventual bond with her fellow mothers-to-be make up the most heartwarming section of the film. Finally, the story jumps forward to follow Tomoka, a runaway girl living alone in Yokohama who will become the bridge between Satoko and Hikari.
Despite running at a hefty 139 minutes, Kawase keeps her film moving at a brisk pace with a packed narrative that covers multiple timelines and perspectives. Though she still manages to check off most of her stylistic bingo card as co-cinematographer (Shots of two characters looking up at the sun? Check), Kawase is more focused on getting into her characters' heads than indulging in the wishy-washy naturalism that plagued some of her previous films. The mystery aspect of the story, which involves unmasking whether the Hikari that showed up at Satoko's doorstep is really an imposter, is hardly suspenseful, but it leads to an emotionally cathartic coda in which Satoko rethinks her idea of motherhood.
Though the themes have long been part of Kawase's oeuvre, her exploration of motherhood and adoption will certainly inspire comparisons to the works of Kore-eda Hirokazu. However, True Mothers is heartfelt and sincere enough that it deserves to stand on its own. As someone who once dismissed some of Kawase's past works as self-indulgent, dramatically thin and bordering on self-parody, I have found myself embracing Kawase Naomi's new phase as a storyteller.
by Kevin Ma
Other Versions of "True Mothers (Blu-ray) (English Subtitled) (Japan Version)"
Version

Product Title
Our Price
Availability

Japan Version

US$41.99

Usually ships within 7 to 14 days